6248 144 St, Surrey, BC
Description:
Install a variety of mechanical components for the 700-student addition to the 1000-student existing school. The new building addition includes a science super lab, large multi-purpose spaces with changerooms, and upgrades to the existing boiler and mechanical rooms.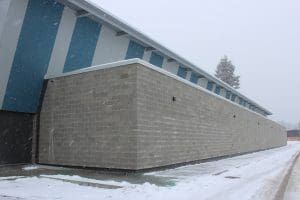 633 Poirier Street, Coquitlam, BC
Description:
Expand existing facility with five new changerooms complete with tempered water, hydronic piping, and mechanical equipment.
Ocean Trailer
9076 River Road, Delta, BC
Description:
Install underground storm and sanitary lines, above ground rough-in, finishing, heat pumps, boilers and car wash station.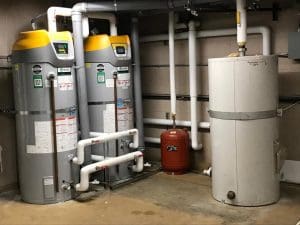 VIA Rail
1150 Station Street, Vancouver
Description:
Upgrade existing boiler room including the installation of two 100 gallon high efficient hot water tanks and a single 100 gallon storage tank, replacement of all rooftop units, and re-piping of boiler room.
Port Moody Wood Shop
2800 Murray Street, Port Moody
Description:
Install dust collector and compressed air system complete with a new rooftop unit.
Irwin Park Elementary School             
2455 Haywood Avenue, West Vancouver
Description:
Upgrade mechanical room with two new IBC Boilers and piping of supply and return lines throughout the school to new Apollo Unit Ventilators.
Other Notable Projects
RE Mountain Secondary School – Heating Upgrade
Hillcrest Middle School – Heating Upgrade
Kwantlen University – Dust Collector And Air Compressor Install
Sashimi Sushi SFU – Tenant Improvement
943 Lee Street – Custom Home